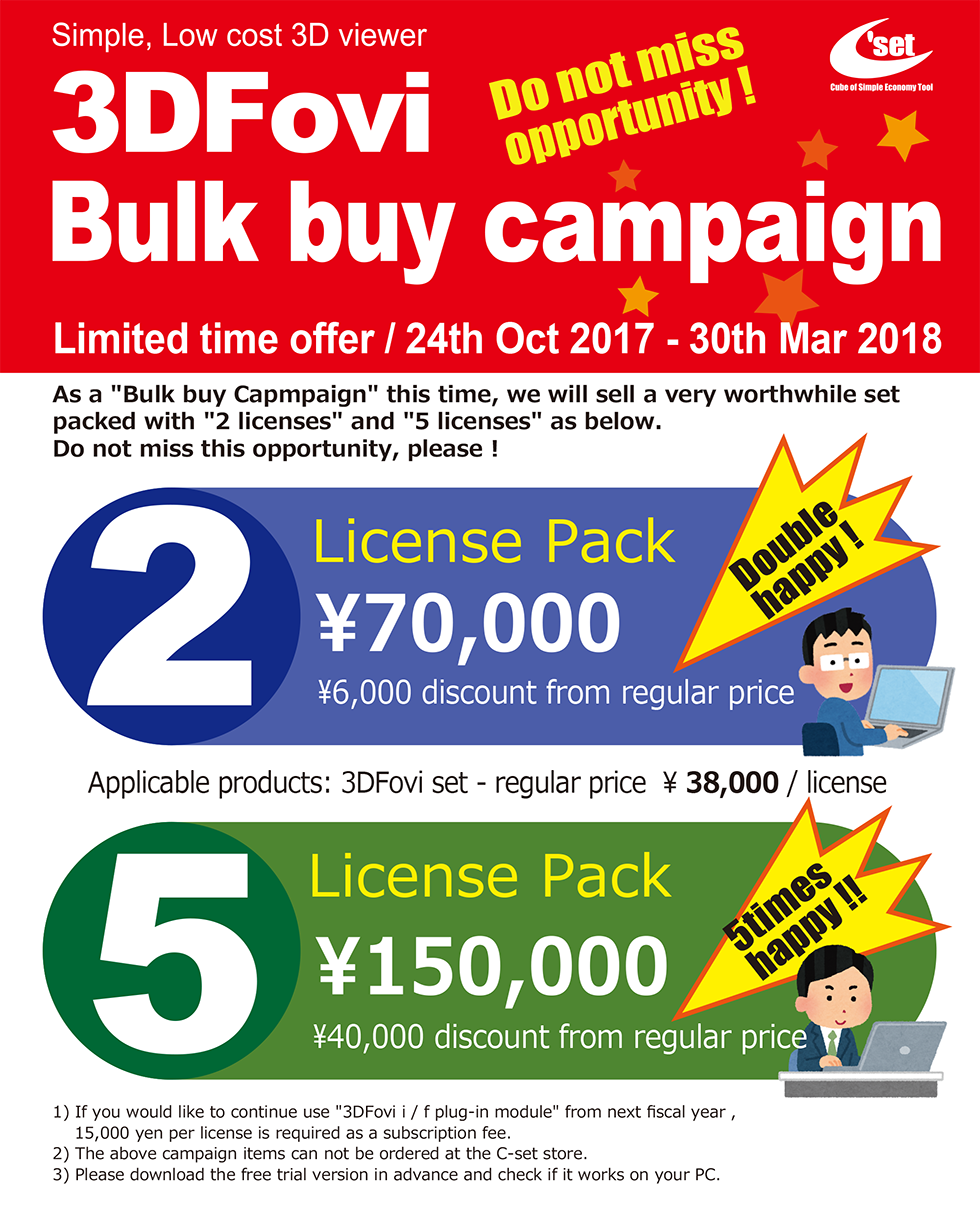 inquiry
Campaign items can not be ordered at the C'set store. Please contact our sales department.
TEL:+81 3 5323 0830

E-mail:x@3dtascal.com

System requirements
OS

Windows Vista Business SP1 or newer
Windows 7 Professional SP1 or newer
Windows 8 *1
Windows 8.1 Pro *1
Windows 10 Pro *1

CPU

Intel Core 2 Duo 2.40GHz or faster

RAM

32bitOS : 2GB or newer
64bitOS : 4GB or newer

Browser

Internet Explorer 6.0 or newer

Others

For activation Internet is required
*

Please download the free trial version in advance and check if it works on your PC.

*1

3DFovi will only operate at the desktop mode.